Stainless steel wire wound filter element
[SS Wire wound filter]

Production Instruction
It is made of 'V' shaped stainless steel wire and stainless steel strip. Smooth surface is for filtering, the gap is strip, belonging to the form of surface filtration. As a multiform of automatic filters ( such as automatic back washing, scraper self-cleaning, scraping disc self-cleaning, sucking self-cleaning filter) are widely used in various industries of fluid filtration.
The way of wire wound filter element


Product Feature
Easy leakage, wear resistance, corrosion resistance. The mesh cross section is a trapezoid, narrow width of the gap, have a wire made of cold rolled stainless steel, this wire is support rods. The screen is uniform, the welding is stable, high hole rate, long service life, high strength, stiffness and bearing capacity of rigid, screening filter device can be made into various shapes.
Product Feature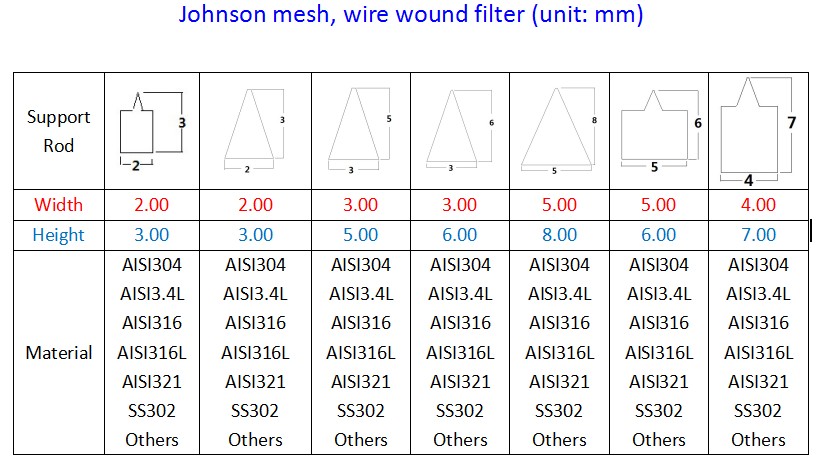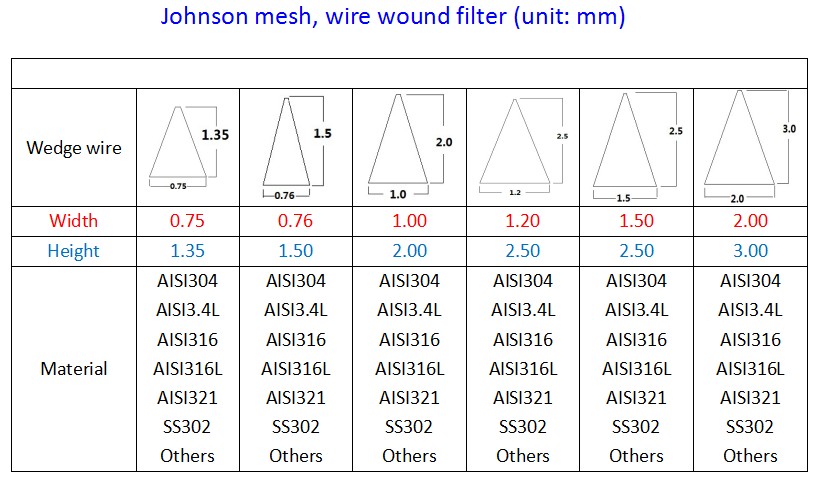 Application
Ming, coal, oil, fertilizer, chemical, grain, salt, environmental protection and so on. Screening of liquid and powder.